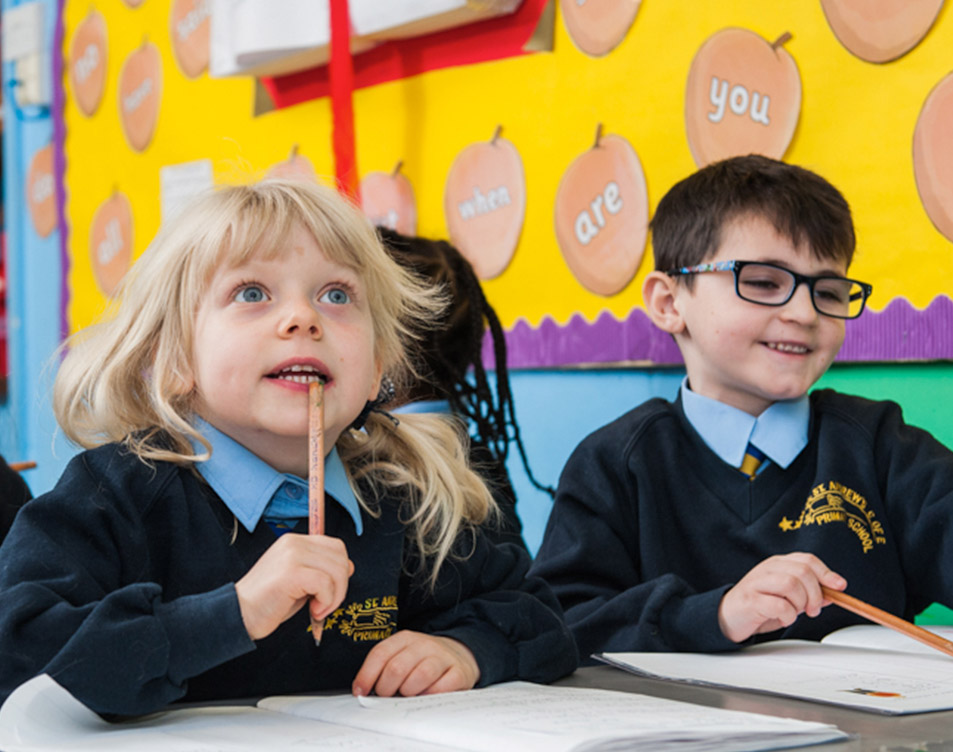 At St Andrew's we have embraced the New Primary Science Curriculum so that science learning stimulates, excites and satisfies our children's curiosity about the world around them.
Working scientifically is at the heart of all the science teaching and learning in St Andrew's. Each term our children think of questions related to a Science topic which underpins the planning and teaching of that topic. It is through a variety of scientific enquiry such as looking for naturally occurring patterns and relationships, observing something change over time and classifying, that the children's questions are answered.
In Reception Class the children follow the Early Years Foundation Stage (EYFS) curriculum.
At Key Stage One the children observe, explore and ask questions about living things and materials. They work together to collect and record evidence to help answer questions about phenomena in the world around them. They are encouraged to share and communicate their ideas using scientific language and using Information technology such as the Ipads and Netbooks to assist them further.
At Key Stage Two the children learn about a wider range of living things, materials and physical processes. They apply their knowledge and understanding of scientific ideas to everyday things as well as their personal health. They carry out more systematic investigations and have opportunities to use a wider range of equipment to test out questions and theories. The children are encouraged to talk about their work using a wider range of scientific language, charts, graphs and ICT to communicate their ideas.